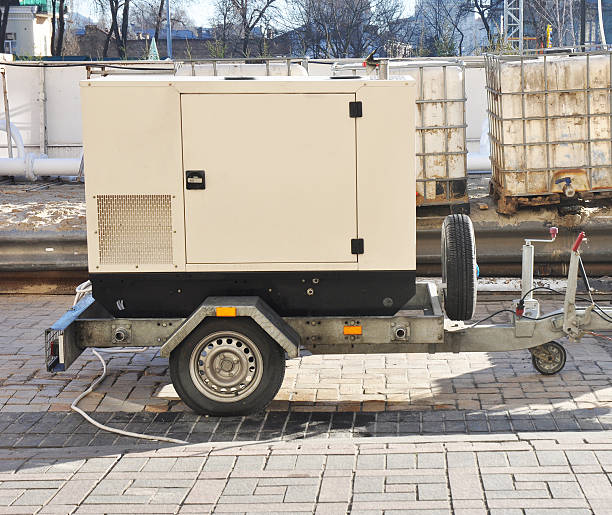 Everything You Should Know About Backup Generators for Your Home
Backup generators are crucial tools to have in your home when there are prolonged blackouts. This doesn't happen often, but sometimes, particularly during bad weather seasons, power goes off and can take up to days before the underlying issues are resolved. It should be your aim to have a backup generator for power supply when this kind of inconvenience happens.
When you have a backup generator for your home, you do not to have to worry about powering your appliances before regular power supply continues. Examples of the most critical appliances are the refrigerator, lighting, heating and cooling systems, among others. When there is a blackout, you cannot stay in the dark or suffer from excess heat or freeze due to cold or throw away your food when you have a backup generator.
There are three types of backup generators that you can select for your home; portable, emergency, or standby generators. Portable generators are not made for home use mostly, but make great use of them during emergencies. They are operated outside and can serve a home for up to around eight hours.
Emergency backup generators are handy to keep critical appliances running during power outages, and they can only be used outside as well. They are better options as compared to portable generators, but not very easy to operate as compared to standby generators.
Standby are the most convenient options for power outages. They have a transfer switch that supplies power to your home immediately energy is lost in under a minute. They are more dependable than the other backup generators and use multiple fuel types, but are costly.
When thinking about a backup generator for your home, there are a number of things you should consider. One is the cost. The amount of money you have to spare for the generator will affect its quality, model, and size. Your budget can also be controlled by the kind of generator recommended for you and the model you end up buying.
To establish the right type of generator you require, you should analyze your previous energy bills. To determine the amount of power that you need, choose the month when you used the most watts and give your figure an allowance of 25% extra watts. With this, you can now look for a generator that will sufficiently power your home.
Note that, diesel generators are usually more cost efficient and thus excellent options to help you manage extended periods of power outage at a low price. When you unplug appliances that you do not require when you run your generator helps you to save energy. An adequately insulated home saves energy consumption from a generator and can reduce its acquisition costs.
Why No One Talks About Options Anymore